Brand & Corporate | Print
Médecins Sans frontières Switzerland
Médecins Sans Frontières Switzerland
Far more than just a project – a mission that truly inspires us!
When Médecins Sans Frontières Switzerland told us they had chosen us, we were both proud and deeply moved. NOW* was about to become the agency of the universal humanitarian institution that has had our heartfelt admiration for many years.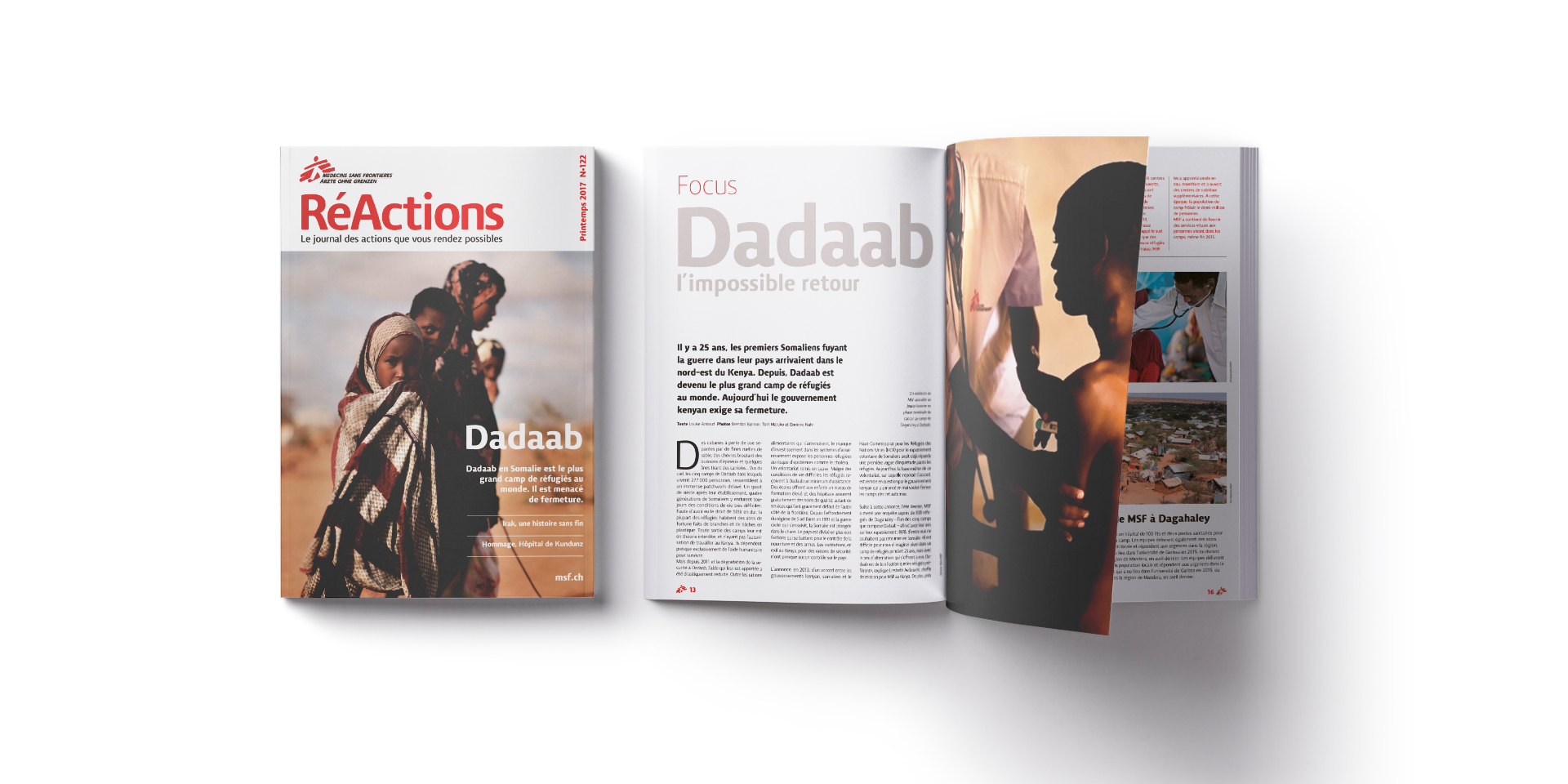 Médecins Sans Frontières Switzerland embodies all the agency's values and deepest convictions. And in fact, it was the creation of their Swiss charter that they entrusted to us in 2017, to be applied to all their internet and intranet sites.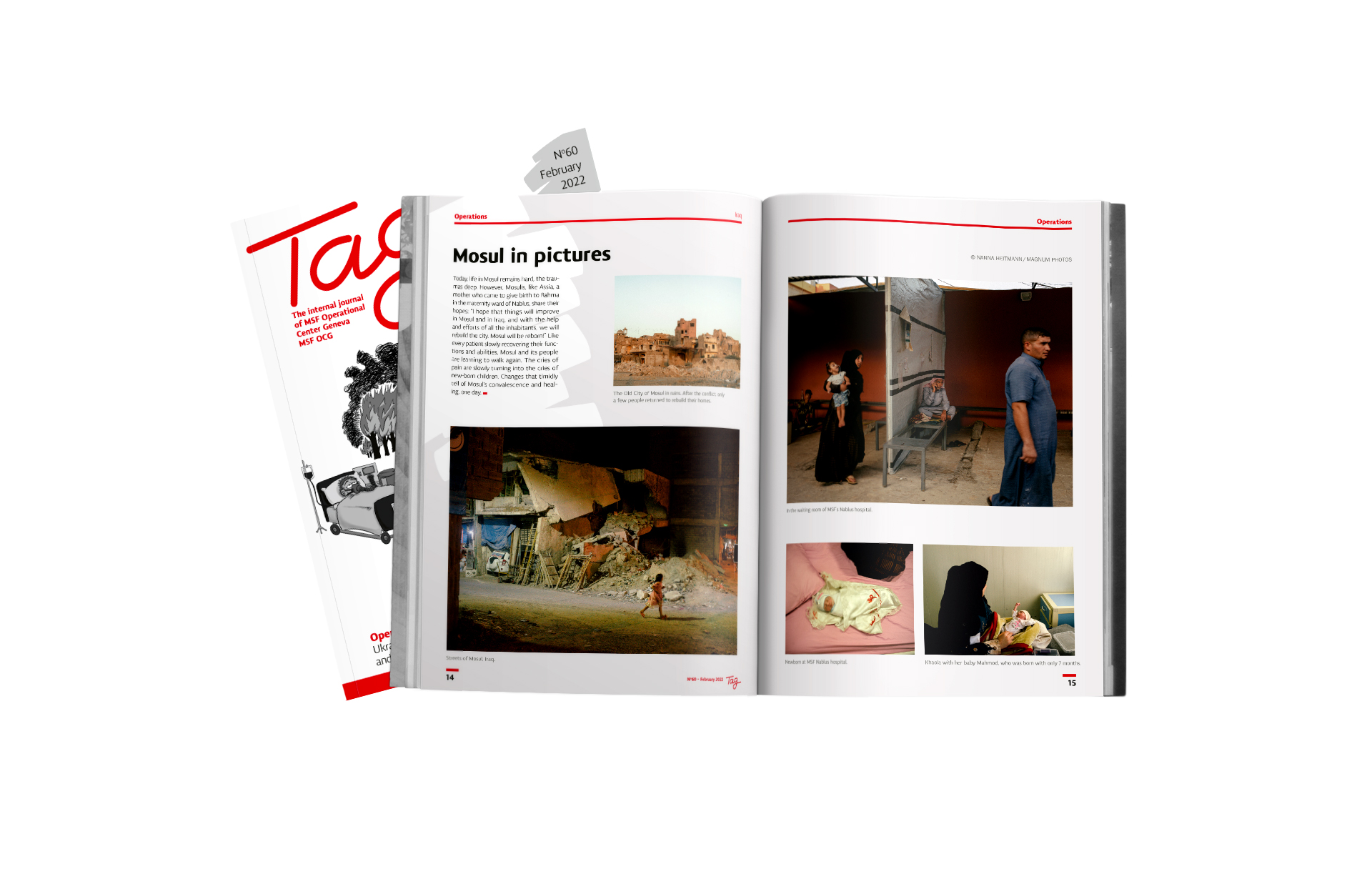 Runningman for ever… and everywhere
Our inspiration was symbolised by the use of the graphic elements of the existing "Runningman" logo. A recognisable figure that we apply to their various communication projects, creating a distinguishable unity of style for the brand identity. For example:
Creation of the trial issue of the Donor's Newsletter "ReAction".
Publication of the internal newsletter.
Welcome Pack for donors and various direct mailings.