Print | Web design | Digital marketing | Events
Caregiving Relatives
"Laugh, smile and cry."
The starting point was a pitch: an inter-cantonal campaign for Caregiving Relatives' Day, organised by the Canton of Vaud.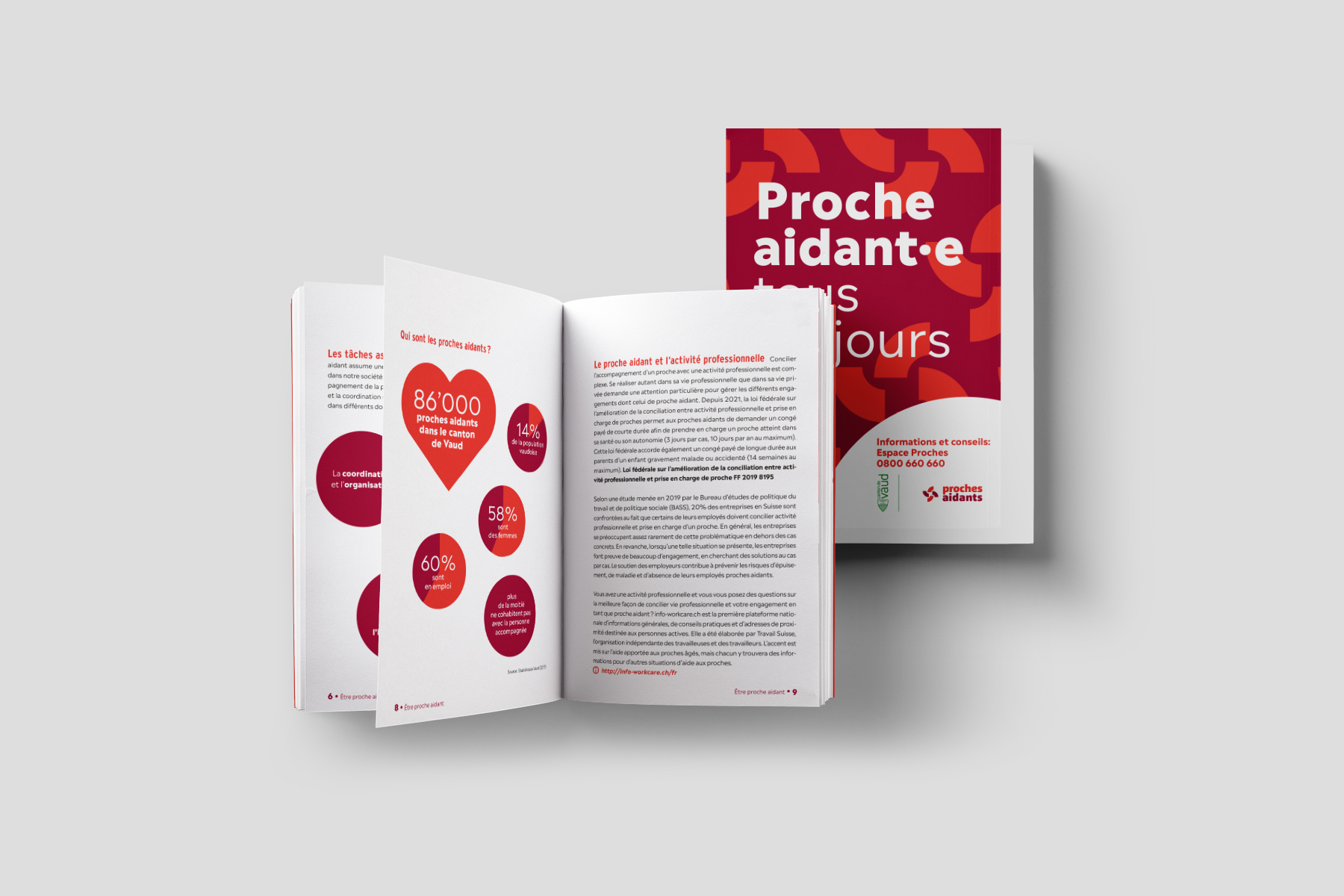 "Because one day, we will all give – or receive – care."
We wanted to show the social reality that concerns us all, by focusing on different pairs of caregivers and the people they look after. The idea was to give voice to the often unspoken emotion in the relationship.
"With you, I'm never alone."
"With you, I can keep my dignity."
"With you, I can enjoy good times."
Etc.
A relationship that is meaningful to everyone who gives or receives care and a slogan that everyone can apply to their own feeling or experience.
We created a small illustration in the form of a tattoo that is both funny and touching as a recurrent theme for the whole campaign.
An evening of appreciation and sharing
The campaign ended with an evening to thank caregiving relatives. The official part of the event echoed a more emotional one, at the heart of which lay humour and humanity.
The goal was to re-enact caregivers' experiences while honouring them. It gave some of them the opportunity to tell their own very touching stories, which were then performed live by actors in front of a captivated audience.
A powerful and unique moment!