Brand & Corporate | Print | Web design
Atelier du Voyage
A source of inspiration that takes our creativity on a journey…
"To travel is to grow. It's the great adventure.
The one that makes a mark in the soul."
Marc Thiercelin, yachtsman (2017)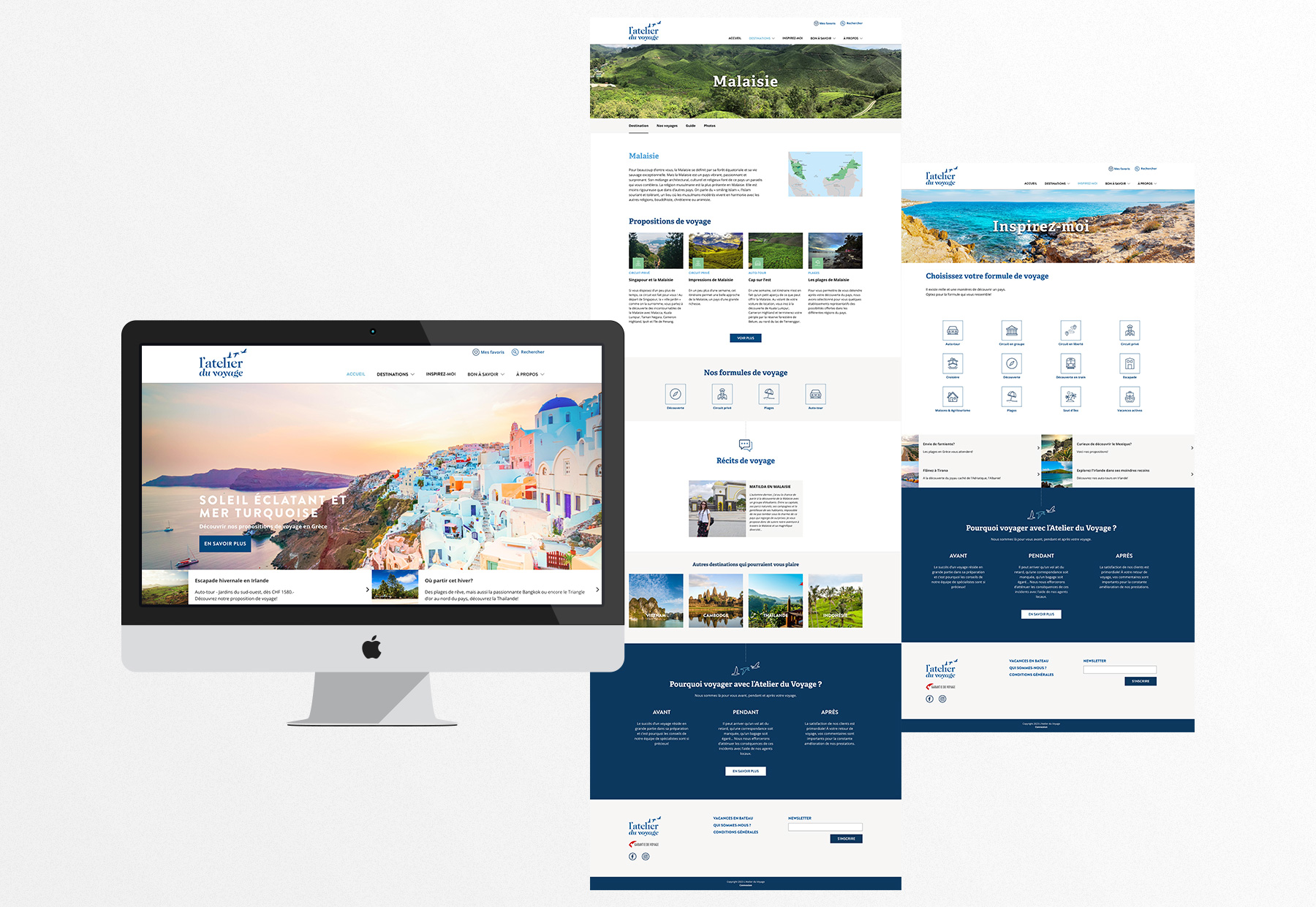 The Atelier du Voyage has always distinguished itself by its desire to stay away from fashionable beaches, preferring to focus on the discovery of less popular regions.
Over the years, its offer has kept expanding with new destinations, while retaining the same mindset: to share its experience with travellers who are curious about the world around them.
And NOW* has shared those experiences for more than 20 years…
Discovering landscapes and meeting new faces…
Capturing vivid images across the world.
During all these years of collaboration, the Atelier du Voyage has never ceased to inspire NOW*'s creative talents.
Whether the destination is Europe, Asia or Central America, for group travel or bespoke packages, the Atelier du Voyage is a benchmark for quality and cultural destinations, and each project produced for them is a magnificent adventure for NOW*.
We also created the two websites of the Atelier: